Customer claims reduced by 80%! Aiming at lifting up service quality.
Ingredient loss during cooking training largely went down to one third!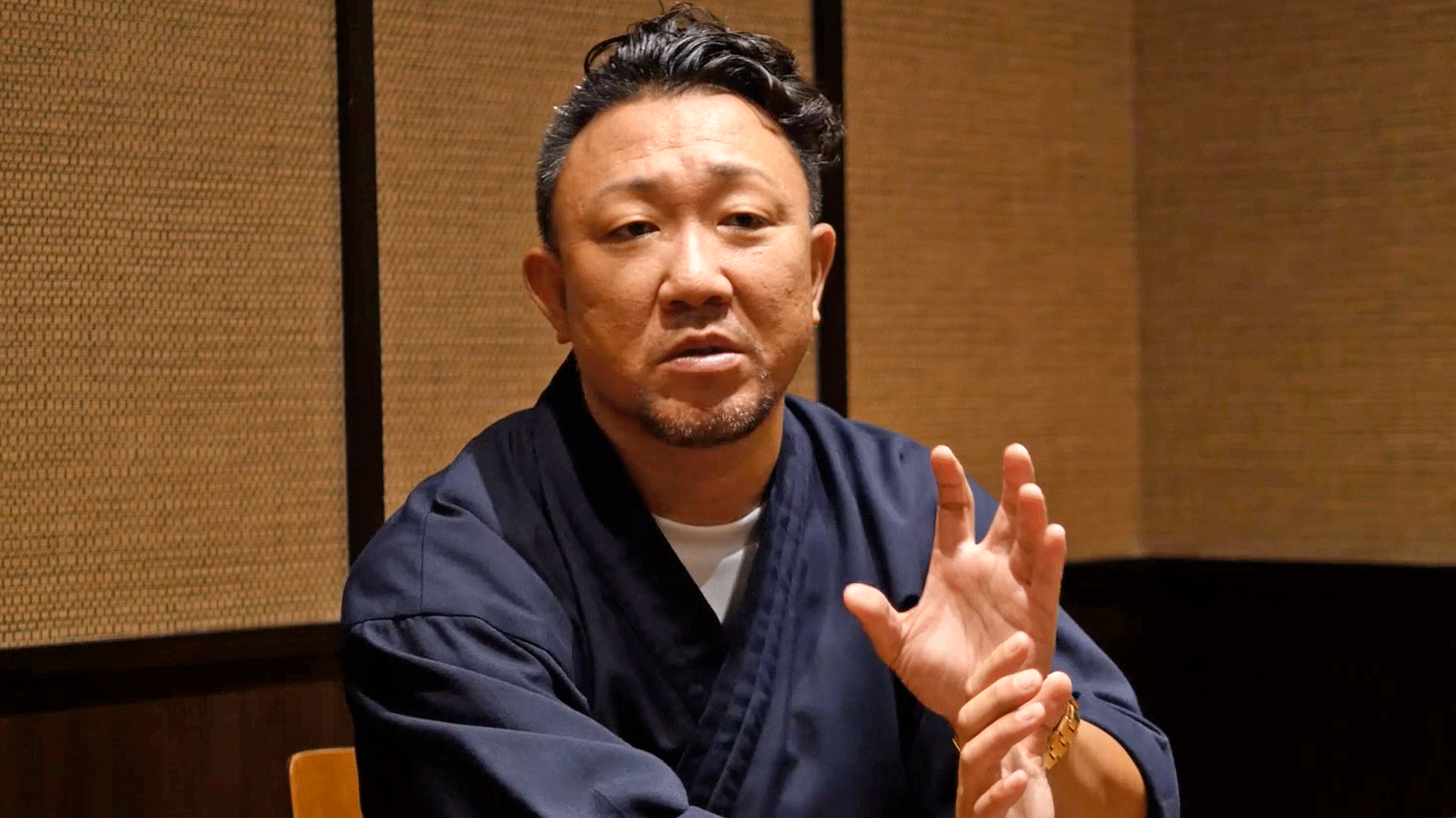 | | |
| --- | --- |
| Introduction Purpose | To maintain consistency in the taste of food and service quality |
| Issue | An increase of branches causes taste inconsistency |
| Result | Decreased customer claims and ingredient loss |

| | |
| --- | --- |
| Company Profile | SHAKARIKI432 Co.,Ltd. |
| Website | |
| Address | 416/6-7 The 3rd Floor, Soi Sukhumvit 55 (Thonglor), Sukhumvit road,Klongton-Nua, Wattana, Bangkok Thailand 10110 |
| Staffs | 100 – 1,000 staffs |
| Business type | |
| Details | Japanese Izakaya restaurant |
| Usage method | Recipe, Back Office manual, System and equipment manual |
This franchise Japanese izakaya Shakariki 432″ is first open in Thailand in July 2012. Currently, apart from izakaya-style restaurants, they also expanded approximately 33 branches of Sumibi Yakiniku etc. to Malaysia, Myanmar, Thailand, and Japan with 600 staff and only 15 Japanese. The rest of the staff are mainly from nearby countries such as Myanmar, Cambodia, and Laos.
Get rid of language and cultural barrier by visualising the recipes.
―――What was the situation like before started to use Teachme Biz?
We already had a giant pile of problems such as the inconsistency in food quality etc. affected from making a snap decision without being fully ready. Despite doing our best to solve the problems, we ran into a big obstacle of language barrier. And as food and culture between Japan and Thailand are completely different, it was tough trying to explain the Japanese value. Even though we had limited manpower, we had to train our staff one by one using real ingredients to demonstrate how to cook. But then, it was just like a telephone game, the food quality varied during the process.
―――What made you decide to go for Teachme Biz?
I had heard good things about Teachme Biz before and at the time when I saw the real Application, I knew right away this was what I had been looking for. 
What I especially like about it is that anybody, even a person who is so hopeless about technology like me can use it very easily. Any staff of any nationality can head into the same direction with the same goal. That is what I feel.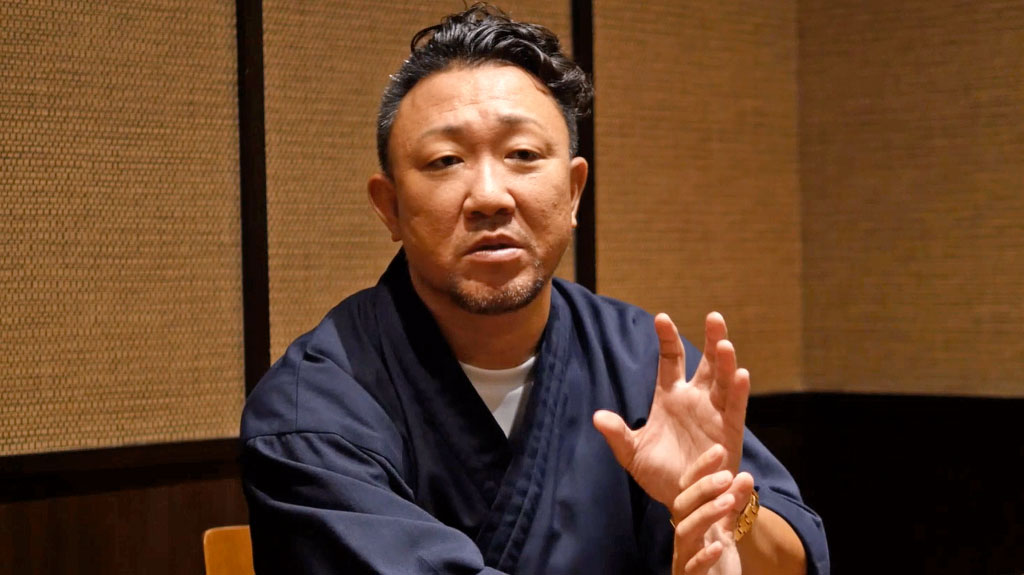 Staff can work independently. Thanks to Teachme Biz
―――How are you making manuals?
We have almost 300 recipes now with only 3 – 4 manual makers. That is quite a big amount of recipes. There is no way staff can remember all of them. I had a feeling that staff could only understand it at each training day. But when we have manuals, staff manage to find the basic knowledge, then new ideas can emerge on top of that. Moreover, the operators also thought we should bring in Teachme Biz as well.
At the beginning, we decided to start making manuals of recipes with the highest ingredient loss rate, and those related to customer claims. We did not know how to do it just like what happens when you start doing new things, but now, Thai staff became the lead in making manuals without waiting for Japanese people's instruction.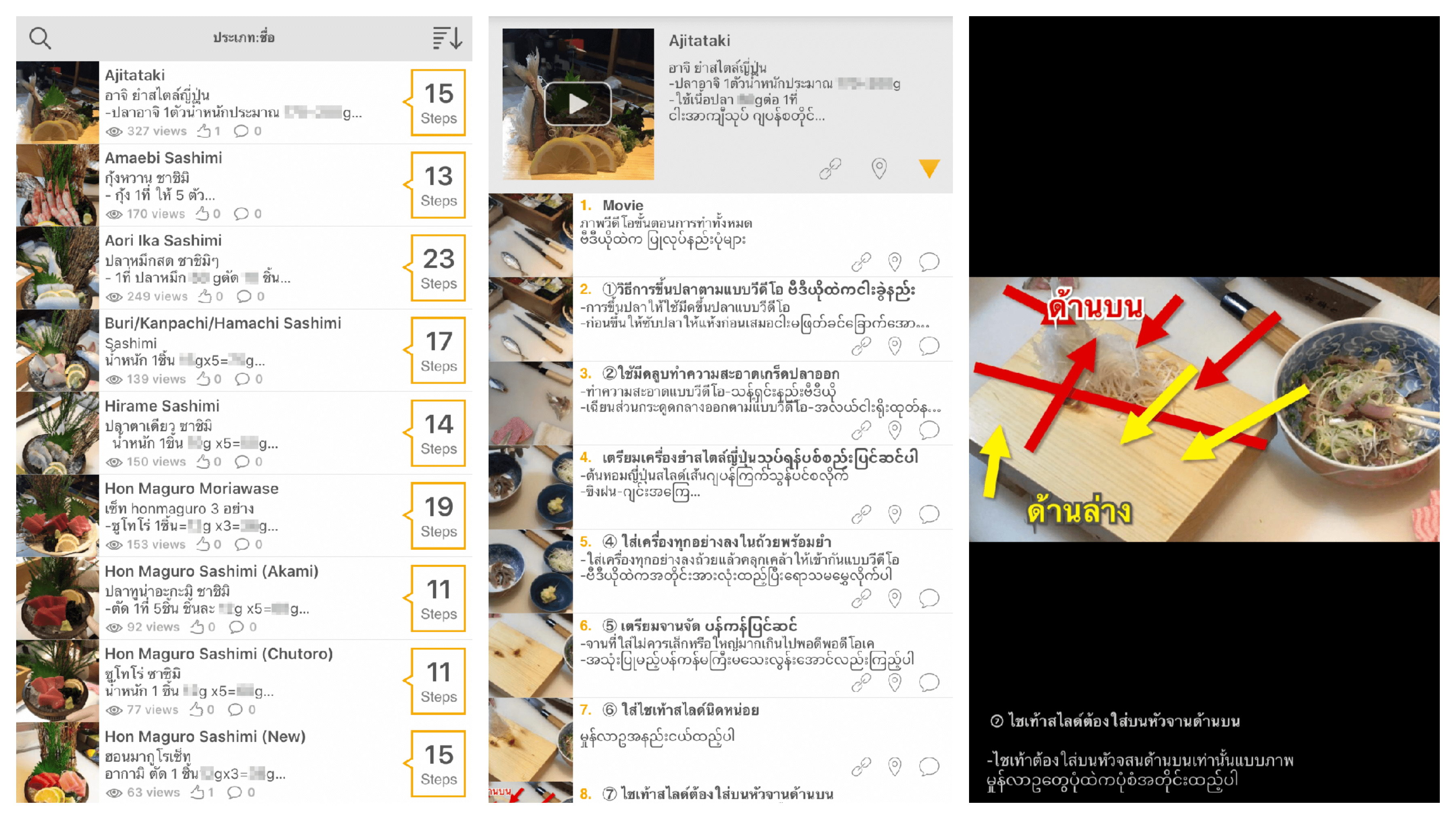 Maintaining the consistency of food quality reduces 80% of customer claims!
―――How is the result after started using Teachme Biz?
Teachme Biz can turn recipes into photos which helps us overcoming the language barrier, makes it so much quicker to understand. On top of that, since staff can check the cooking procedure, the food quality also becomes consistent. This seems to help staff grow by learning a wide range of knowledge from understanding why the procedure is important to the culture of Japanese culinary. In fact, the claims from survey at the restaurant went down from 10 cases per month to 1 or 2 cases only. 
Moreover, not only can we guide staff in more details, but through staff's cooking videos, the trainers can also notice what staff can improve further which makes the training becomes a lot easier.
Apart from that, the ingredient loss inclined sharply. Around 20 – 30% of the ingredients bought was used in staff training. Though, right now it is decreased to less than 10%.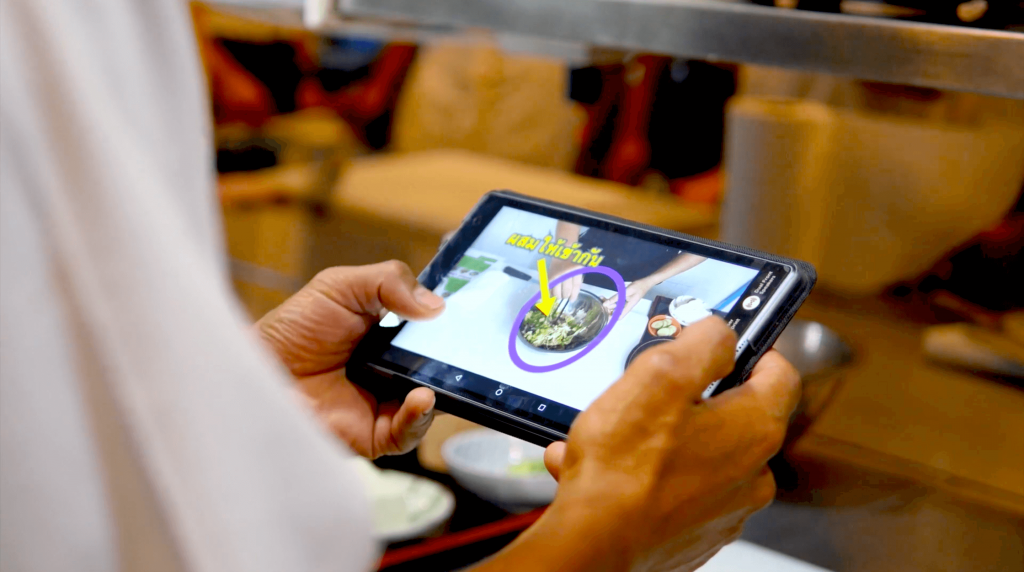 Teachme Biz is an essential tool for the company's future
―――What is your plan for using it from now on?
Techme Biz is a special tool to brighten the future of Shakariki 432″. We have cleared the first stage of making manuals for the kitchen. Next, I want to expand its usage to the service area as well. I want to develop their recommended-menus selling skills as well as entertaining skills. Via Teachme Biz, I hope to make this restaurant a place where not only customers, but also staff to be happy.