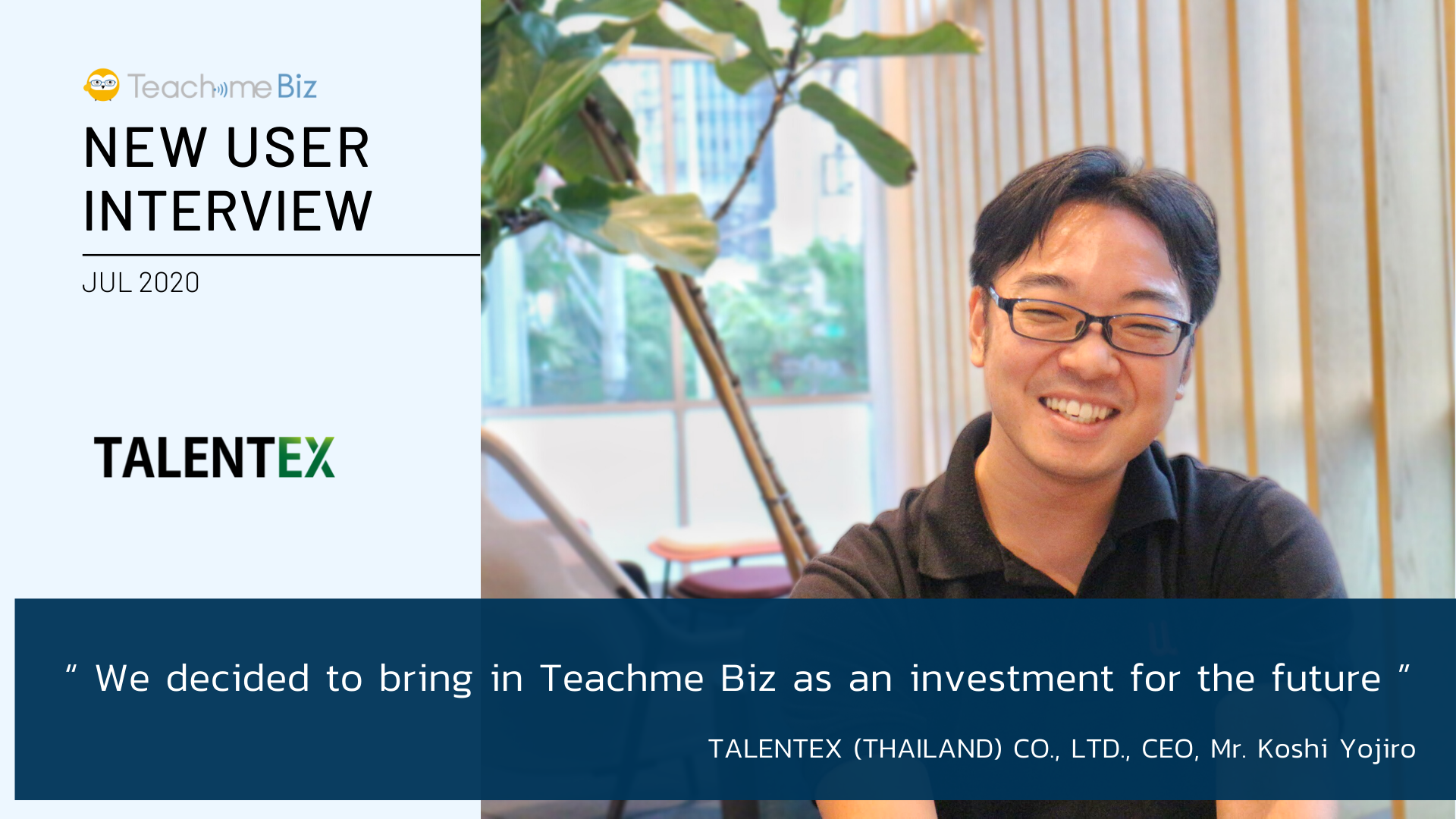 Becoming a pioneer in "IT x Human Resources" in Thailand
―
―
Please tell us about how you started the business.
"Talentex" is a HR Tech

(
Human Resource x Technology) company aiming to support the development of Thailand, Russia, as well as Japan and the whole world through our missions of making talent recruitment in companies more efficient, and optimizing the "Talents' Potential" through company activities via technology.
Originally, I was assigned to come to Thailand in 2011 to help a major communication group starting up their business in Southeast Asia through a business strategy consulting company. I used to participate in NGO-related activities in university which encourages me to start a business that can contribute to countries in SEA such as Thailand. That is why, coming to work and live in Thailand surely is a great opportunity for me.
Though, during that time I had a tough time recruiting new staff.
There were only a few recruitment channels back then. I came to realise that there were not many recruitment methods, choices of talents, or chances of meeting the right candidates. There were mainly two ways of hunting for new employees. One was to register with recruitment agencies, select candidates from their list that match the conditions. Second method is to post a job on staffing websites on the internet and waiting for suitable candidates to appear. Those passive ways of recruiting were common. A lot of times, the processes relied heavily on the agency's individual skills, or it took time to be able to hire one employee. That situation was stressful for me at that time as I was looking for talents who already have skills to work without training.
That actually what urges my desire to build a faster, more efficient recruiting platform via IT. So, I founded a Thai corporate named "Talentex" (headquarter in Singapore) in November 2013.
In the beginning, we were running a staffing site for the IT industry in Thai market called "JobTalents" but the IT/start up industry in Thailand was still new, the market was rather small. So, I decided to start a service that can also serve major Japanese-affiliated companies
"WakuWaku", a staffing site specialized in Japanese-speaking talents
in January 2016. It has been 4 years since the establishment. We have grown to be a company with
users of 1,300 companies and 15,000 talents.

―
―
You host your own Talent matching event?
Originally, our staffing site "WakuWaku"
started as a talent matching event specialized in Japanese speakers "WakuWaku Job Fair"
in May 2015. From then on, we have been holding the fair once or twice a year. It has been the biggest Japanese-speaking career event in Thailand, matching 30-40 Japanese-affiliated companies searching for Japanese-speaking employees with over 500 Thais excelling in Japanese.
Apart from staffing, we also provide RPA (Robotic Process Automation) system, which helps automating routine work such as issuing invoices and management reports, inputting information into excel etc.
―
―
We heard that you also expanded your business to Russia.
In recent years, Japan has been suffering with the lack of IT human resources while Russia is highly advanced in the education of IT talents such as technology engineers. When I first visited Russia, I was overwhelmed with their supply in human resources in this field and at the same time realised how they could play a big part in Japan where IT talents are lacking. In 2018, I started a Russian company with an investment from several companies that agreed to be a part in the development of a business which is aiming to accelerate international engineer recruiting business from Russia and Europe. It surely is a country we have to keep an eye on from now.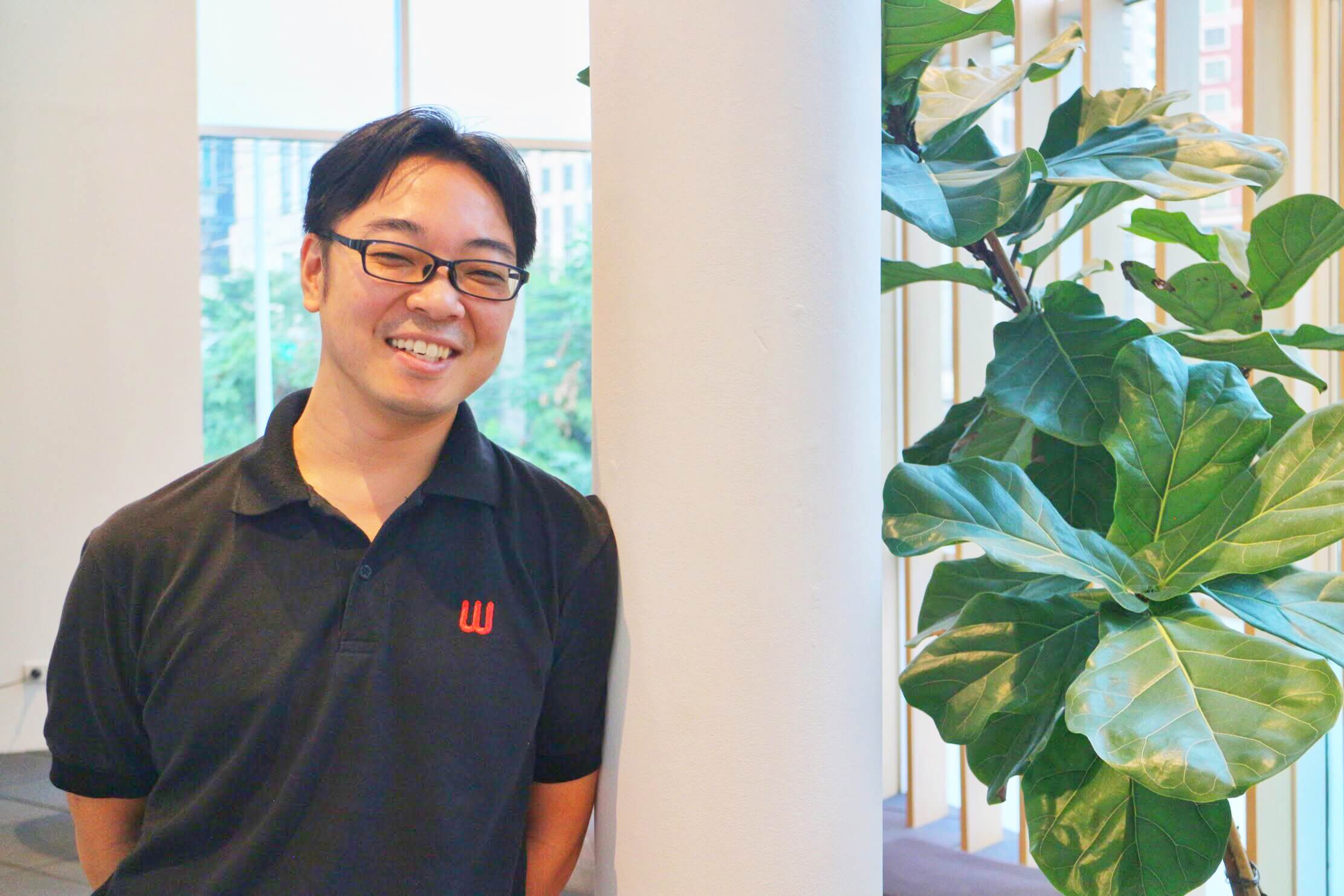 Decided to bring in Teachme Biz as an investment for the future
―
―
What made you introduce Teachme Biz to your business now at its seventh year?
I have known Teachme Biz since before expanding the business into Thailand. I know it is an excellent platform that increases the efficiency of work. But back then, we put higher priority on the ongoing projects, the work that was right in front of us. Also, it is embarrassing to say but at the beginning of our business in Thailand our financial situation did not flow well. As a result, we wanted to reduce even a little bit of expense so we ended up using a free system instead. There were only five people in the company including me, and we managed to get this far without a manual, which was one of the reasons why we did not decide to use it.
In the past years I got to know Mr. Mameda from Studist who is expanding Teachme Biz into Thailand, better. I began to see various possible usage of Teachme Biz through Facebook which gave me a more concrete image of how it could be adapted in our company. If we look at the work that we somehow managed to deal with up until now, for the long run, making manuals for those work will help with the company's growth.
Moreover, if we do not need to spend time on checking the work flow, we could put more time into brushing up the existing services or polishing the management strategies. I truly felt that it is an essential tool for the company's rapid growth in its seventh year and decided to give it a go. Teachme Biz is something I strongly believe we need to get even though it costs money.
Limitless usage covering from arranging events to internal routine work in the company
―
―
How do you plan on using Teachme Biz?
First of all, I plan to start from making event-related operation manuals such as the "WakuWaku Job Fair", a career event we host as mentioned earlier etc. We have hosted the event 9 times so far and the participants were satisfied with the event. However, we did not have a manual that covers everything, so we could not possibly manage the event efficiently. Since we made documents separately for each task or by each person in charge, we always had to start our preparation from sorting out those documents. I want to use Teachme Biz to grasp the overall preparation, who has to do what, when, and how, in an instant. And since we can keep up with workflow visually by adding pictures and videos etc., we can also avoid overlooking some tasks. There are only good things about it. 
Apart from that, I also want to visualize all the tasks covered from administrative work such as company regulations, expense calculation etc. to detailed work of each staff through manuals. Currently, most of our staff are young people and I am the one who teaches new tasks to them. And even when I already taught once, they will either forget or remember the procedure wrongly. It takes time having to re-train them over and over. I believe manuals will help save those times. That way I can spend the time on improving each employee's performance instead, which will result in a higher work standard for the company. 
Teachme Biz overturns the idea of "making manuals =  time consuming"
―
―
It has not been long since you started using Teachme Biz but what are your thoughts after using it so far? 
I had a strong image that making manuals takes time and effort (a hard work). I always had an image that after having to go through all the troubles making one, when it is done no one reads or uses it, until I tried Teachme Biz. As there is already a specified format, there is no need to start from scratch. All you have to do is just input the information and it is done. There is no need to worry about detailed adjustment or formatting problems. It can be made with little time which really surprised me. On top of that, anyone can easily operate it. Our employees can surely learn to use it right away. And another satisfying function is you can share it with other concerned staff instantly with just one click. 
Teachme Biz, a major driving force during Coronavirus pandemic 
―
―
Please share your future prospect with us.
Our company is now located in Thailand, Japan, and Russia. But this coronavirus pandemic makes it difficult to travel internationally. So, I am looking for a solution that can help strengthen the companies while I cannot be there. I do not have a concrete plan yet but I can feel that Teachme Biz is going to be a crucial driving force for forming a great team, and for creating a stable service-providing mechanism. I also hope to keep contributing to the development of Thailand by supporting Japanese companies in the country in regards to human resources as well. We aim to provide a high-standard service that is a win-win for both corporates and talents.
Teachme Biz – Visual SOP Management Platform that simplifies paper-based manuals, Work Instruction, Workflow or SOP into images and videos in step by step approach (Visual-based). You can create, edit and manage working procedure by all devices including mobile phone, tablet and PC. No more frustrating on unclear working instructions in your team. Staff-friendly manuals is far more effective and helps the user actually achieve a task.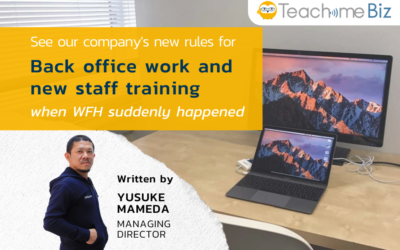 In Thailand, the following contents were announced at the regular conference of the COVID-19...